Regular price
Sale price
$69.00 USD
Unit price
per
Sale
Sold out
Techypop® Cat Eye in the Dark iPhone case is inspired by the poet Friedrich Nietzsche's famous quote: "Battle not with monsters, lest ye become a monster, and if you gaze into the abyss, the abyss gazes also into you." The case might feel a bit bulky, but the polymer clay absorbs all the shock when it hits anywhere.
Cat Eye in the Dark Handmade iPhone Case Features:
With every purchase you make with Techypop®, we donate 5% of the profit to VIBE Arts Charity Foundation to help more young Canadian artists!
Share
View full details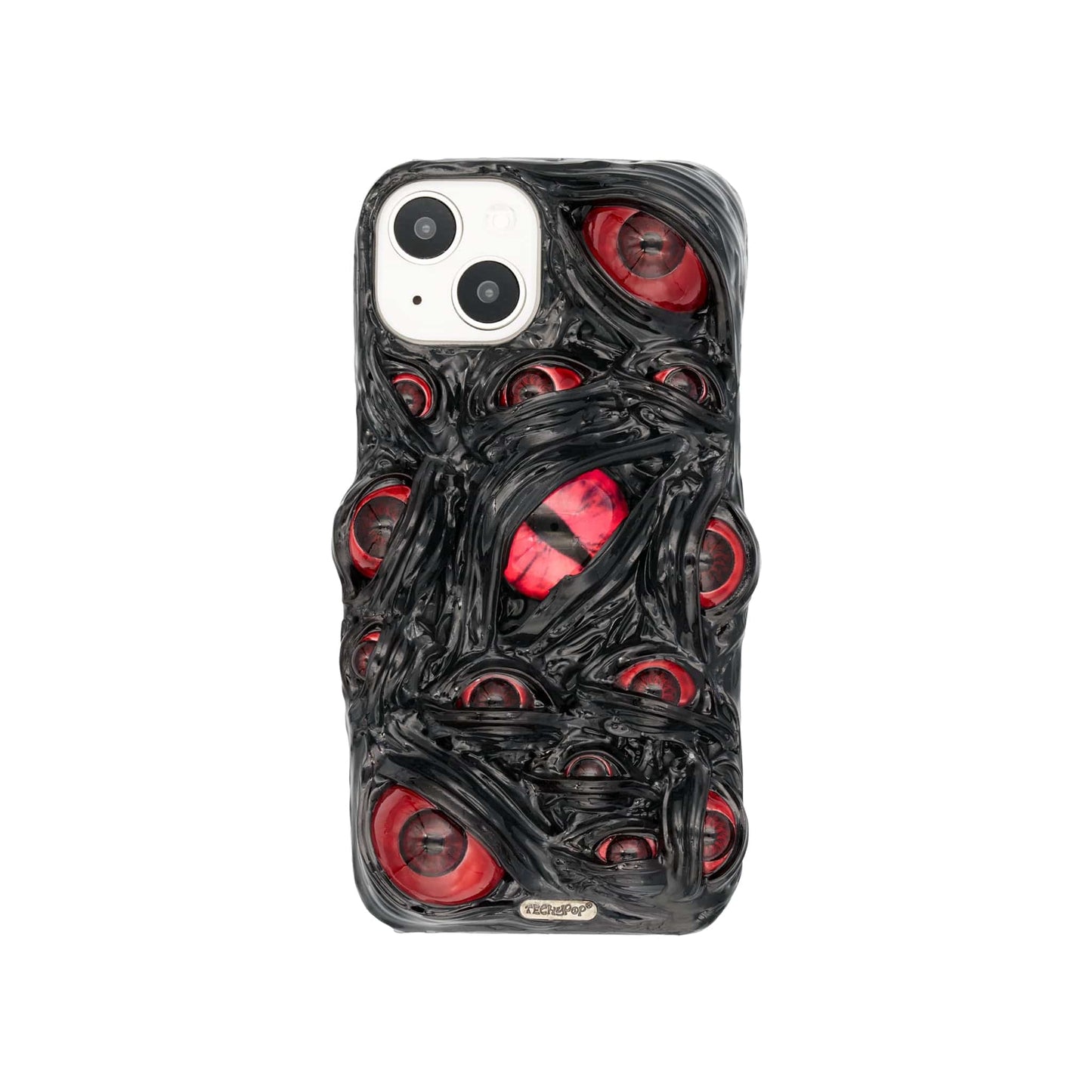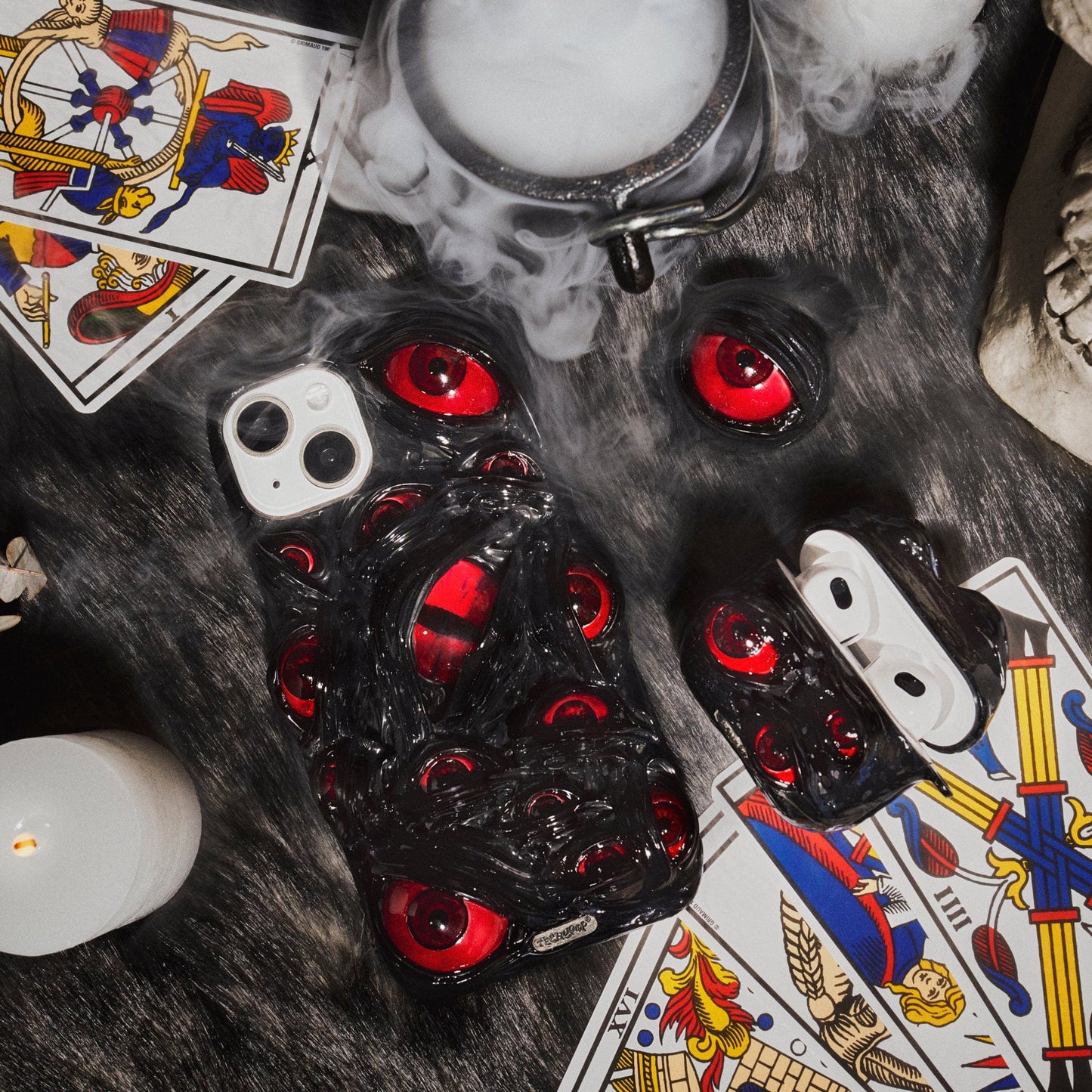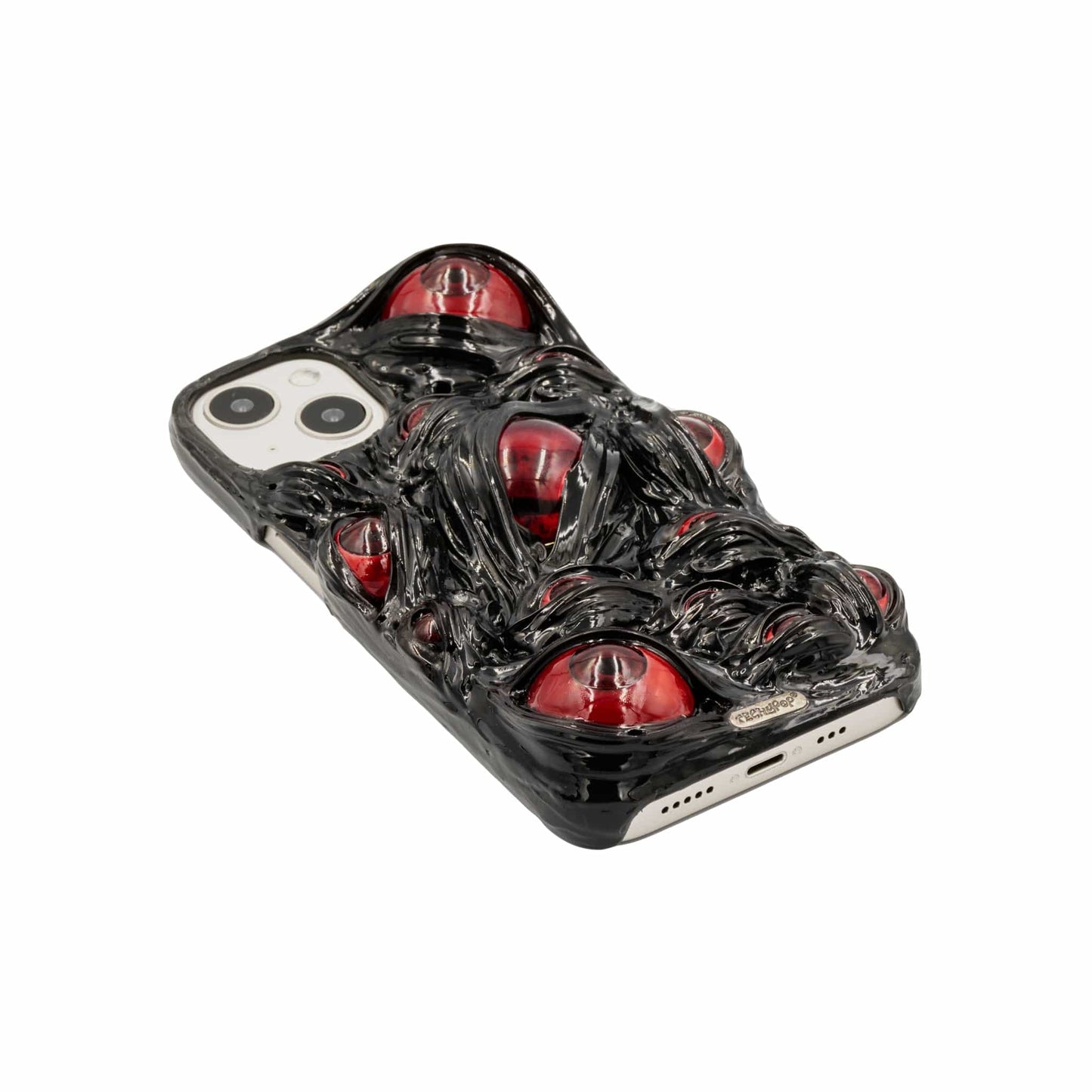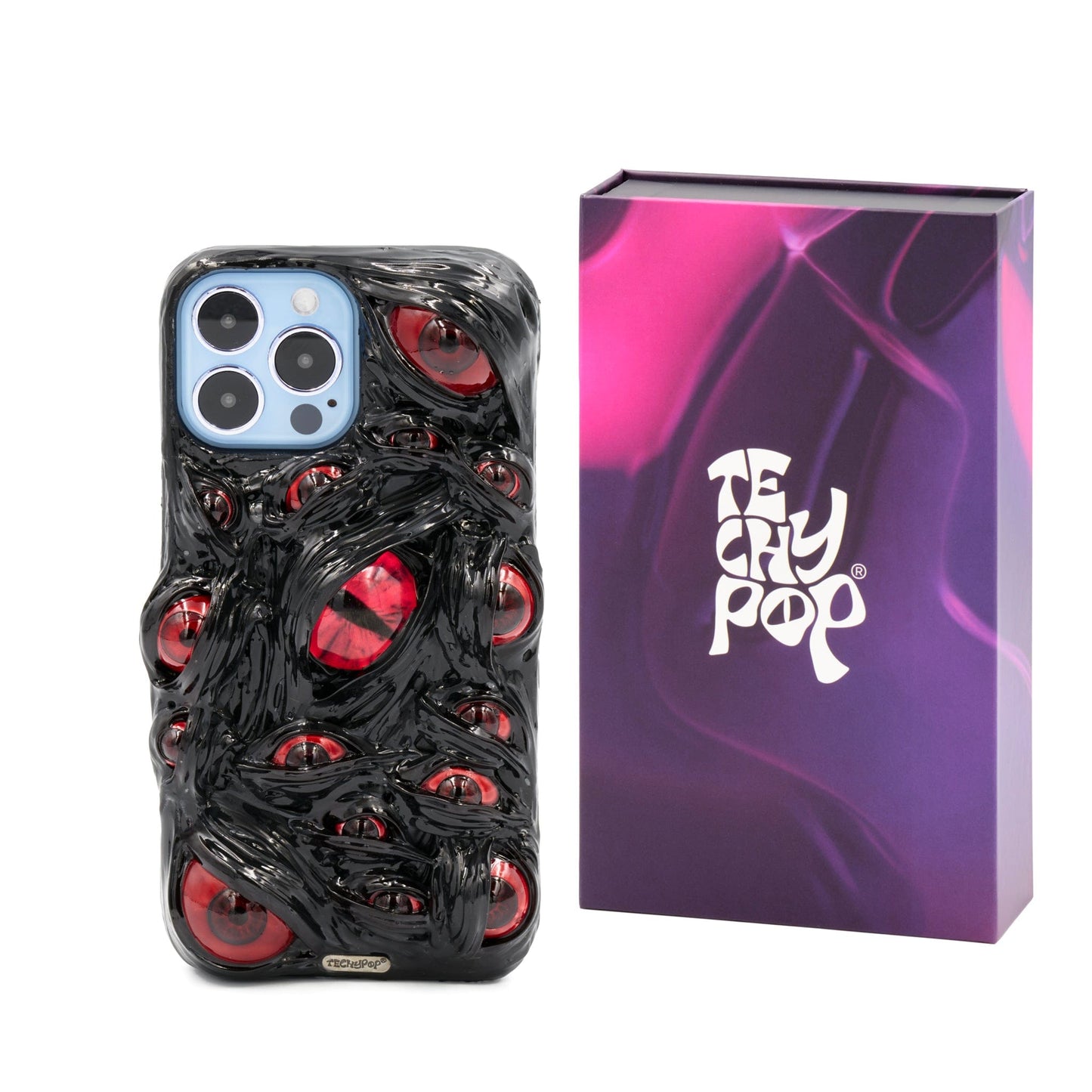 SO COOL
I absolutely love this phone case! Definitely my favorite and will not be changing phone cases for awhile 👁️🩸
Amazing Product!
Love this case so so much! It looks amazing and is such great quality
Obsessed
I love this phone case so much!!! I get lots of compliments on it thank you so much !!!!!
Love this thing !!
Coolest phonecase I've ever owned! Definitely have to keep an eye on the corners of the case if you drop it outside but pretty durable otherwise. Love the fact that I can hold it any direction and on any spot on my phone. 100% Better than a popsocket.
Best gothic purchase
I love this phone case so much, I was so nervous about it because you can't use a popsocket, but turns out I don't need one! They place the eyeballs in tasteful spots so you can grip it while you hold your gigantic phone. It also makes me look so much more edgy and adds just one more element to my gothic aesthetic. 10/10 would purchase
Cat eye in the dark
I absolutely love this case , perfect fit and gives texture for holding the phone. Definitely recommend this case👍😀❤️
Love it!
The phone case is made very well. I've dropped my phone so much and nothing has been damaged, it's also just so cool to look at and hold tbh. It feels like it was made to sit in your hands. 10/10 recommended
Very beautiful case, not so durable unfortunately.
This case is very beautiful and it was definitively worth the wait! It does have some slight issues concerning its durability and protective capabilities. For example a camera protective lens could have been implemented in the design without it having to go any changes to fit. If you're looking for a case that will surely protect every bit and corner of your phone this case shouldn't be your first choice, although if you're looking for a stunningly beautiful case then this is the right choice!!
Soooo cute!
Love this phone case! I was worried about how easy it would be to hold but I think the bigger eyes on the case give it a good grip and it's a very nice texture to hold. More durable then I thought it would be I have dropped it a couple times already but it has held up and I don't see any scratches. Definitely worth the price for the quality
Love it!!
They did one for my phone custom which is a less popular model. I get tons of compliments on it.
FAQ
Shipping

How long is the shipping? Where do you ship?

We ship from Vancouver, Canada. We take 1-2 business days to handle your order + 3 to 4
business days to ship. For older iPhone models or custom-made orders, it takes 6 business days to handcraft + 6 to 8 business days to ship.

 

Do you ship worldwide?

Yes, we do! We provide FREE SHIPPING WORLDWIDE. With orders under $45, we charge a $5 shipping fee.

 

How do I track my order?

Your parcel is carried by USPS. You can select "TRACK MY ORDER" at our navigation bar. Or you can track your parcel at USPS' website: https://tools.usps.com/go/TrackConfirmAction_input

Please note: TP XXXX is your order number. Your tracking number is a super duper long number that has 22 numbers.
About Techypop® Cases

What is it made of? What does it feel like?

The Techypop® cases are made of polymer clay. Our case feels like soft silicone but harder, but not as hard as plastic. The softness can absorb shock when hit to the ground.

 

Do Techypop® cases protect my iPhone?

Yes, the texture of polymer clay forms a thick layer of protection. This layer absorbs shock and damage if drops or crushes into a sharp corner. Techypop® cases also wrap all corners of your device.
Gift Wrap

Is it gift-wrapped? Can I get a card with it?

Yes, all of Techypop® products include gift wrapping. You don't need to pay extra for gift wrapping. BUT, sorry we currently don't provide any card :(