About Techypop®
Designed in Canada. We value art as much as we value technology, so it's important to infuse a creative and collaborative edge.
"Battle not with monsters, lest ye become a monster, and if you gaze into the abyss, the abyss gazes also into you" - Friedrich Nietzsche
Inspired by the notorious philosopher, Friedrich Nietzsche, the horror collection is all about reflection, mystery and the all-seeing eye.
Because eye's are the windows to the soul - piercing and gazing - we have created a collection that embraces this phenomenon. From the monster eye to the blood eye, Techypop's Apple accessories are designed to emphasize what the eye means: to keep an eye on who is watching, personal privacy, and the mysteries of the unseen.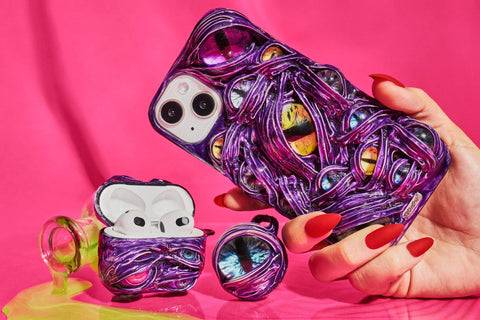 Privacy is more than important to emphasize. As all the Apple products and all the electronic devices rooted in our lives, we want to place the eyes onto our iPhones/AirPods/AirTag cases to remind people the using the most extreme way: I'M WATCHING YOU. Privacy is everything.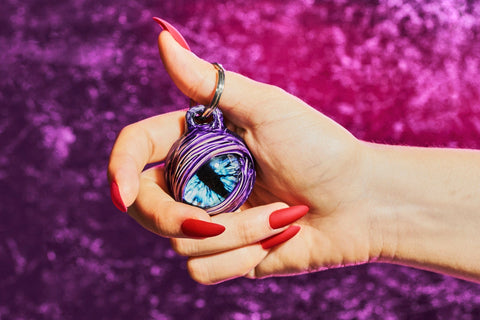 The eyes are an important element of Techypop®, but it isn't everything. Techypop®'s horror collection is just a beginning of an art empire. We want to mesh handcrafting with electronics. Not just to help all the young artists make their dream come true, but also bring more one and only products to our customers. 
Proudly handmade with 100% polymer clay and a good dose of love, each product looks slightly different to the next, ensuring every case looks and feels like one in a million.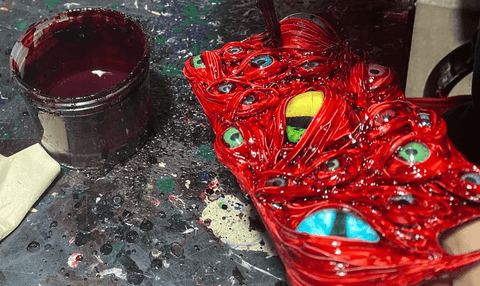 More bold. Less Boring. Not just your average tech-accessory, Techypop has merged modern technology with timeless art by creating next-generation Apple accessories that go beyond dressing and protecting your devices, but instead, become works of art.
Bold and bloody but never boring, the horror collection is made for millennials with guts. Big guts. Like nothing you've ever seen before, this collection pushes boundaries and starts conversations, creating unique (and sometimes terrifying) accessories that make you and your phone stand out in the crowd, in style.
For every product you purchase, we donate 5% of the profit to VIBE Arts Charity Foundation to help young emerging artists. Keep it going, young blood! For more information, visit: https://vibearts.ca/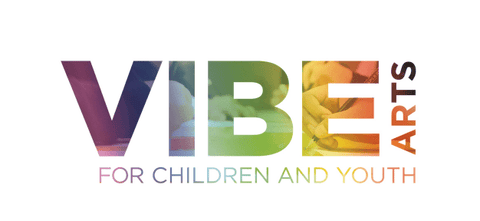 If you love Techypop® products and want to share them with those who appreciate them as you do, welcome to become our brand ambassadors! Shoot us an email: collab@techypop.com