Regular price
Sale price
$69.00 USD
Unit price
per
Sale
Sold out
Let's Scream For This Blood Eyeball 100% Handmade Designer iPhone Case For All iPhone Models! 
Don't let your iPhone stay naked!
Blood Eyeball 100% Handmade Designer iPhone Case For iPhone Features:
Type: Fitted Case
Compatible Brand: Apple iPhones
This product is 100% handmade. Please wait 6 working days for crafting time.
Due to a high volume of purchases, the estimated delivery time may be delayed for 7 to 15 days. We apologize for this matter.
[Special Design]: Built for you. This silicone iPhone case, whose material is the same with Apple cases, gives durable, two-layer construction for reinforced toughness and smooth touch ever. Plus, the inner microfiber cushion frees any abrasion that may occur by hugging every corner. With Techypop iPhone case, your phone is always right by your side - and protected.
[Epic Precision]: Designed with iPhone in mind, Techypop case follows its every line and the form of the liquid iPhone silicone case fits snugly over the volume buttons, Sleep/Wake button, and curves of your device. Tactile button covers with responsive touch and easy access.
[Elegant and Stylish]; The premium iPhone rubber case stands out and bestows confidence and aesthetic taste to its master. It always keeps dry and clean as it is very easy to wipe off dust and dirt on the case.
[Easy to Clean]: Any stain that gets on the case wipes off easily with a damp rag. keep your Techypop iPhone case always in clean status.
 *Support Wireless Charging 
Share
View full details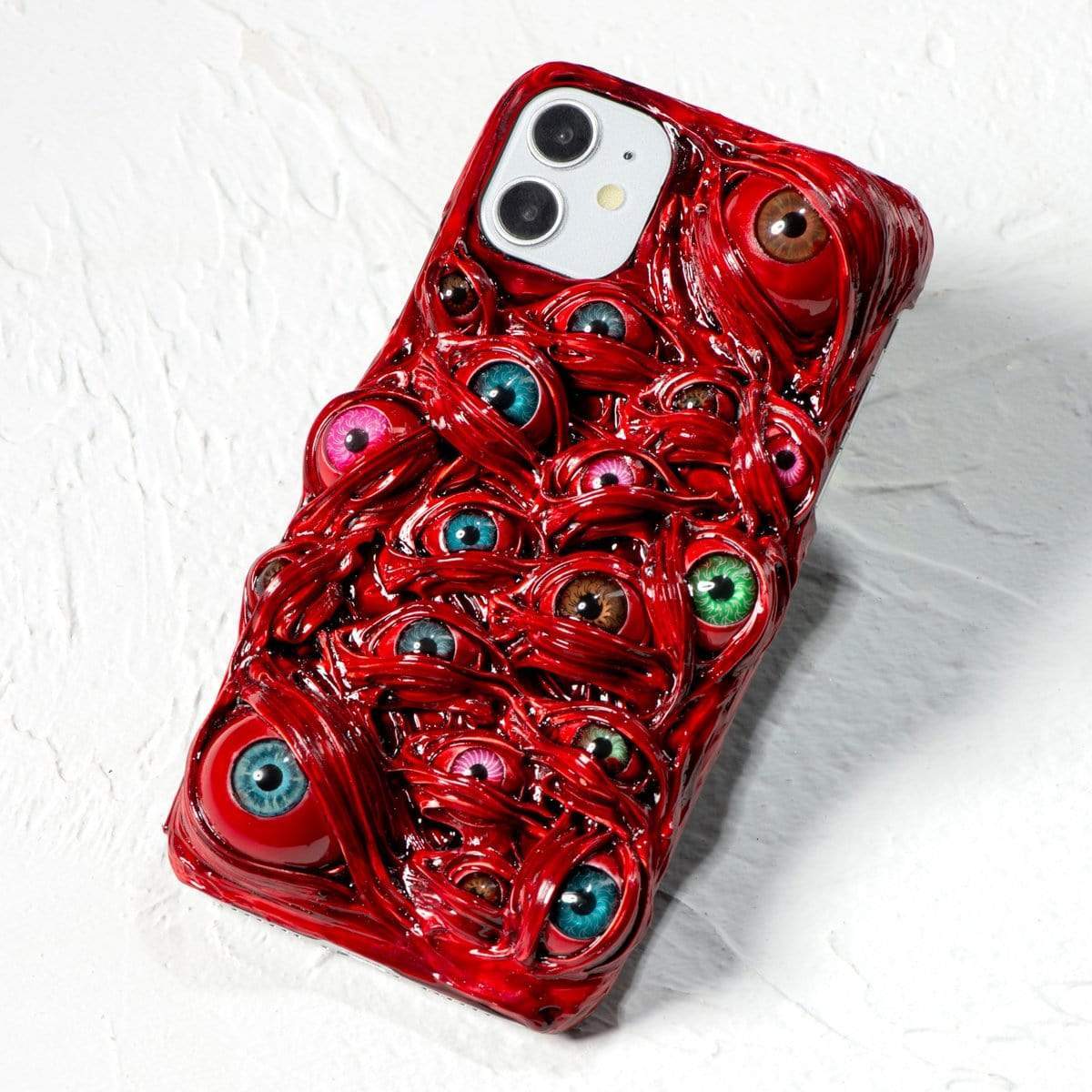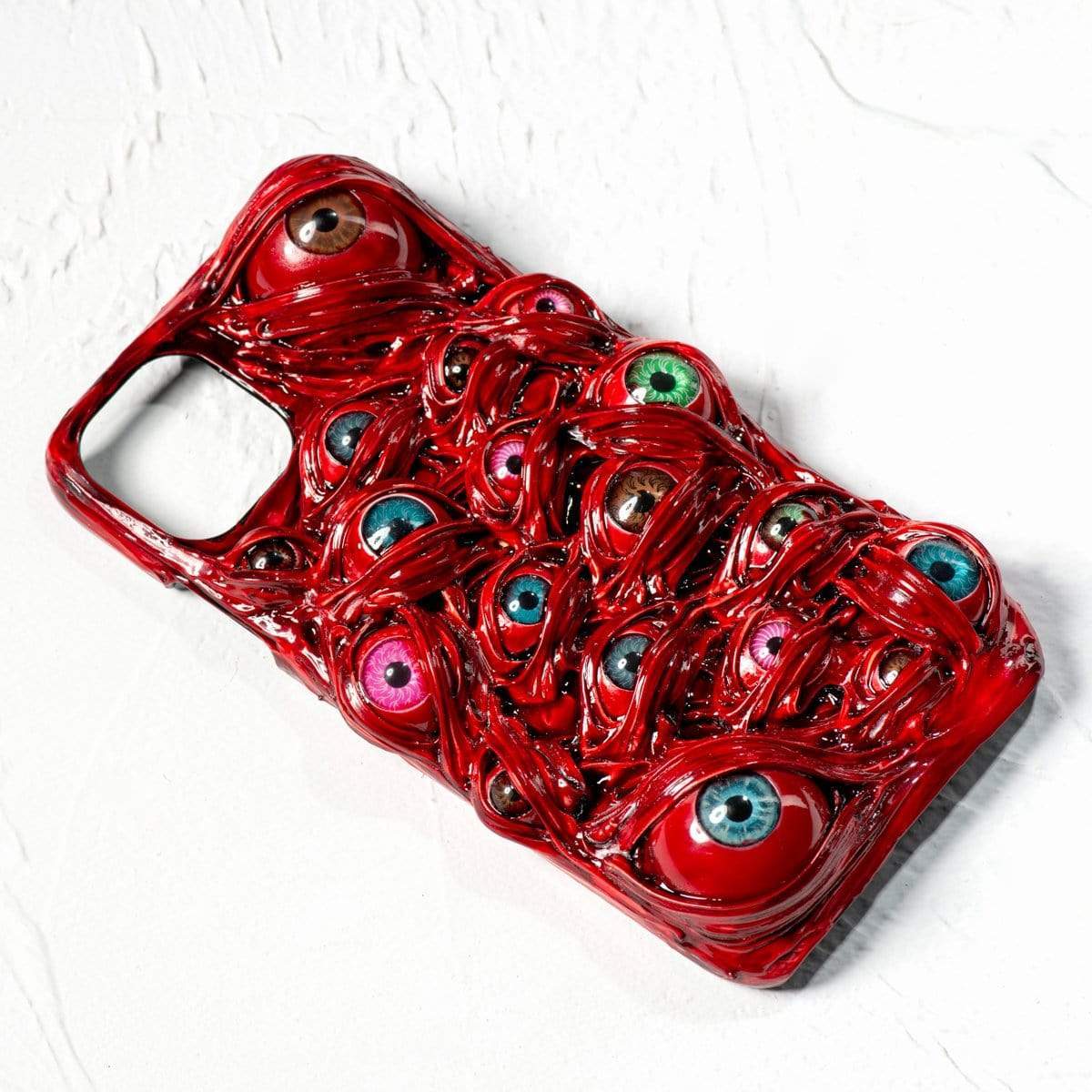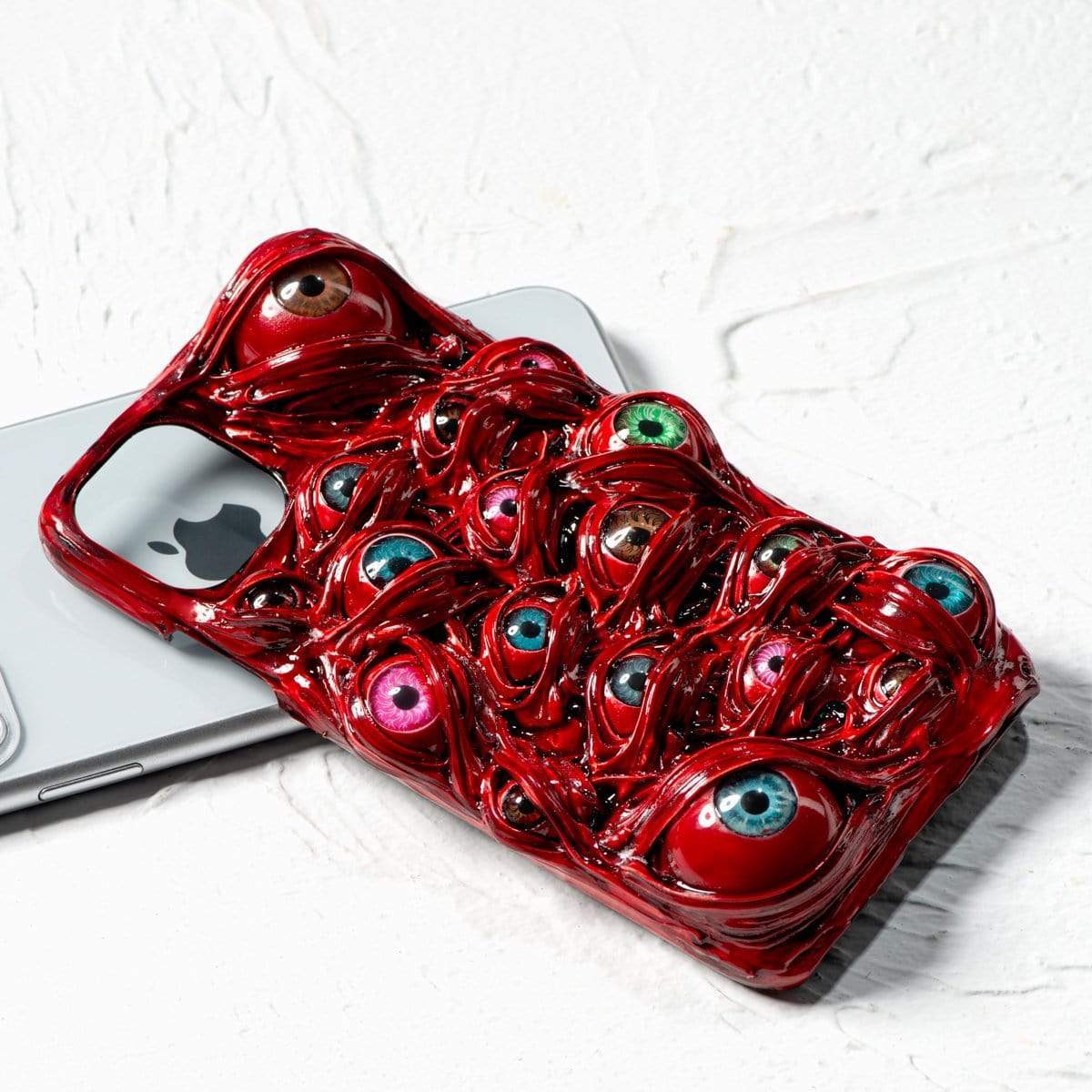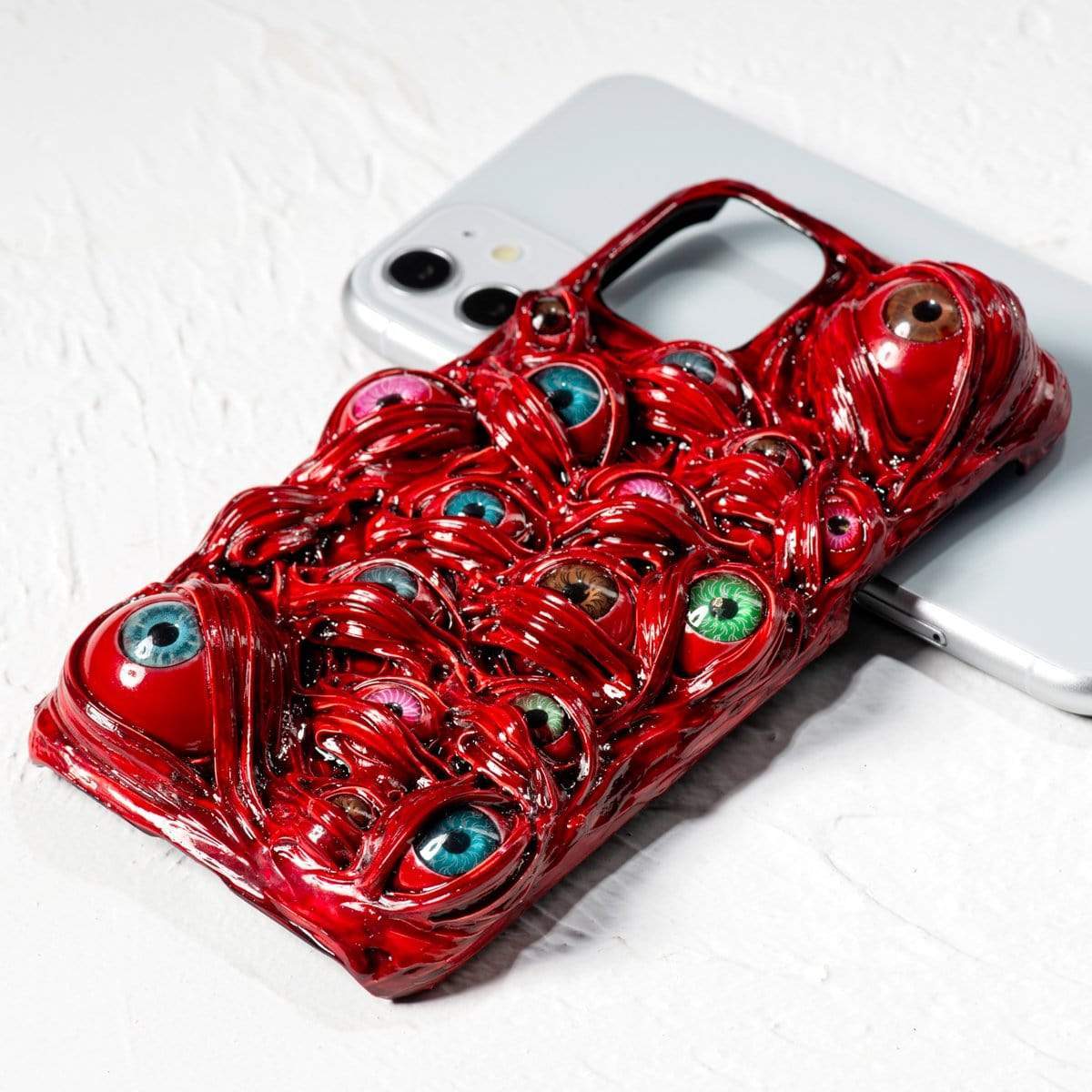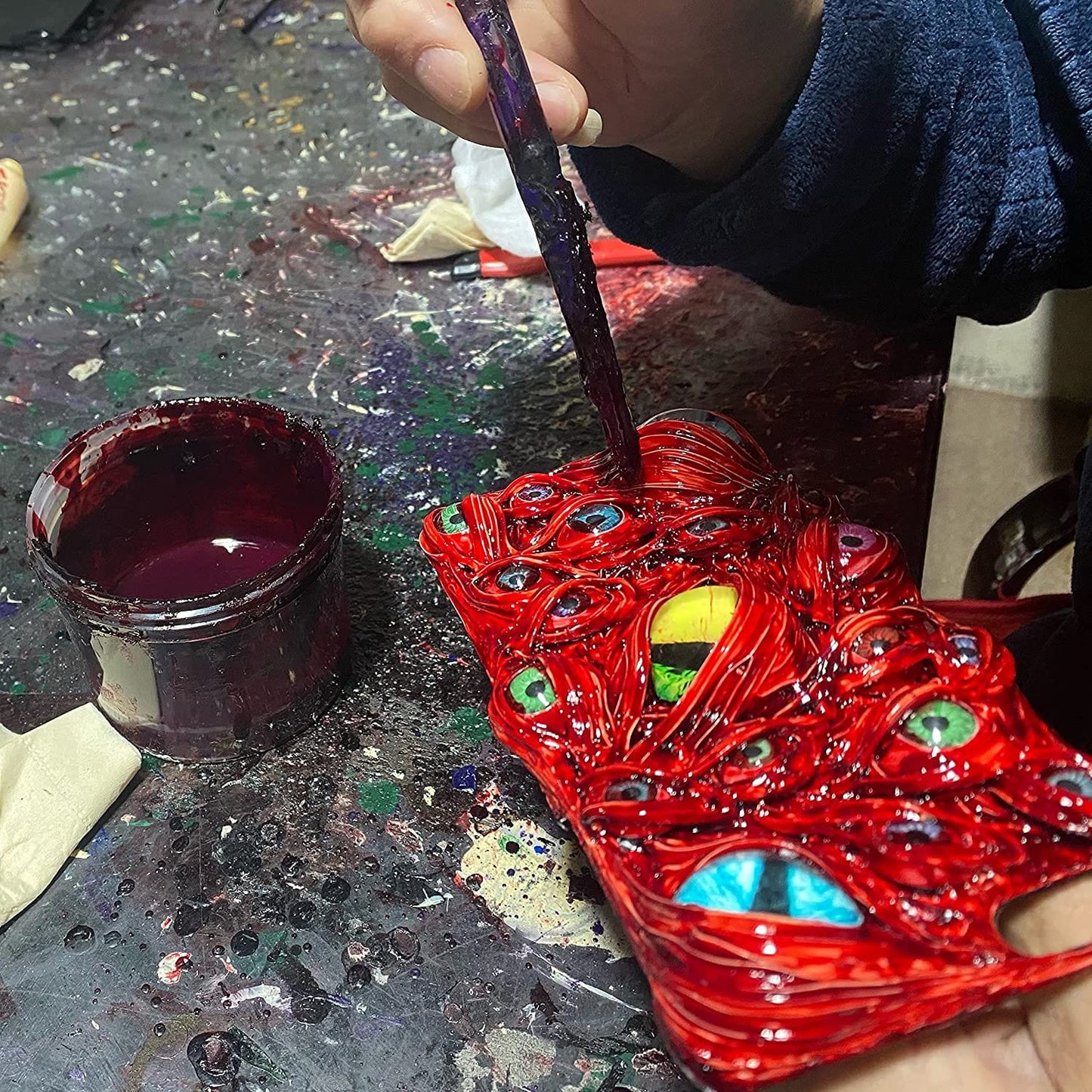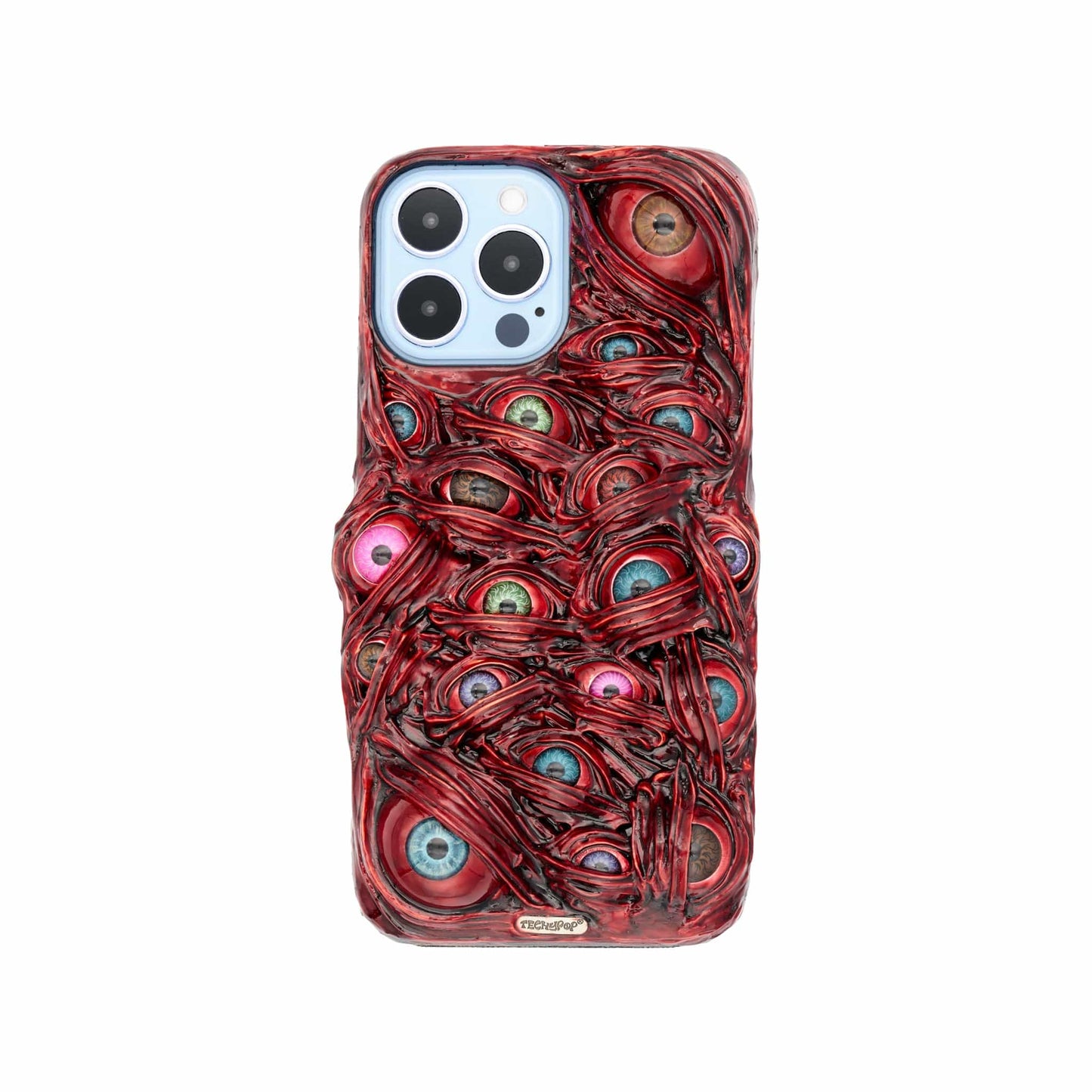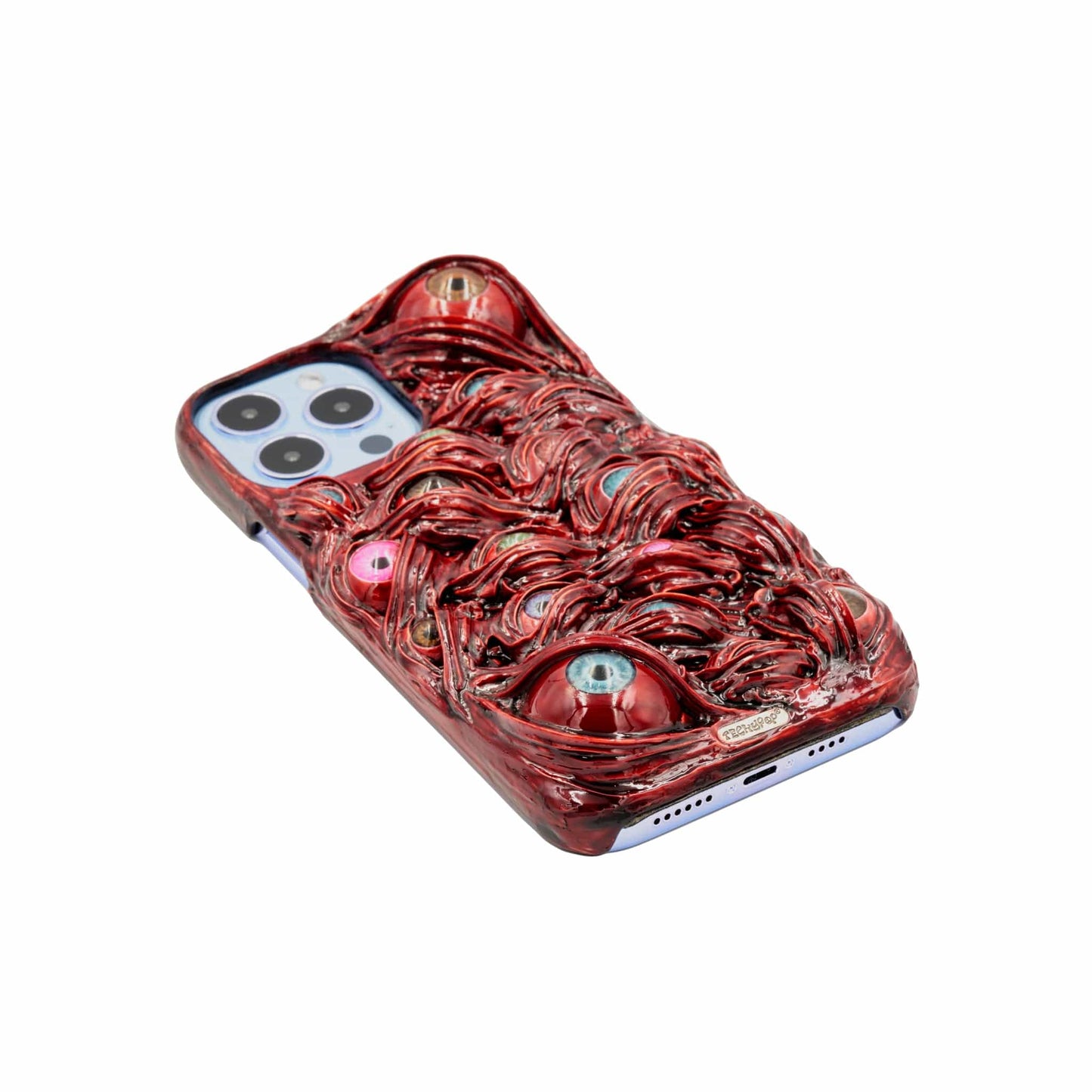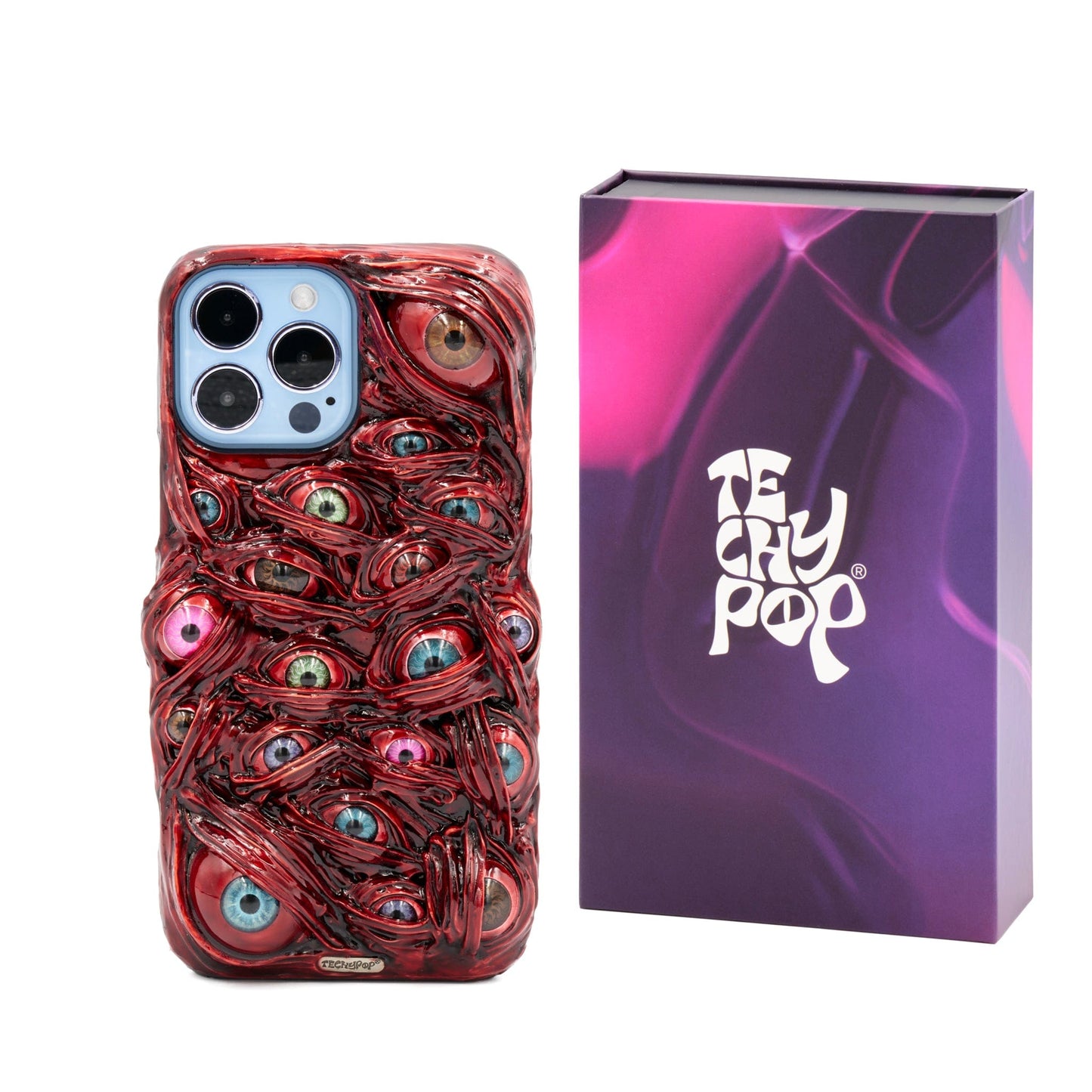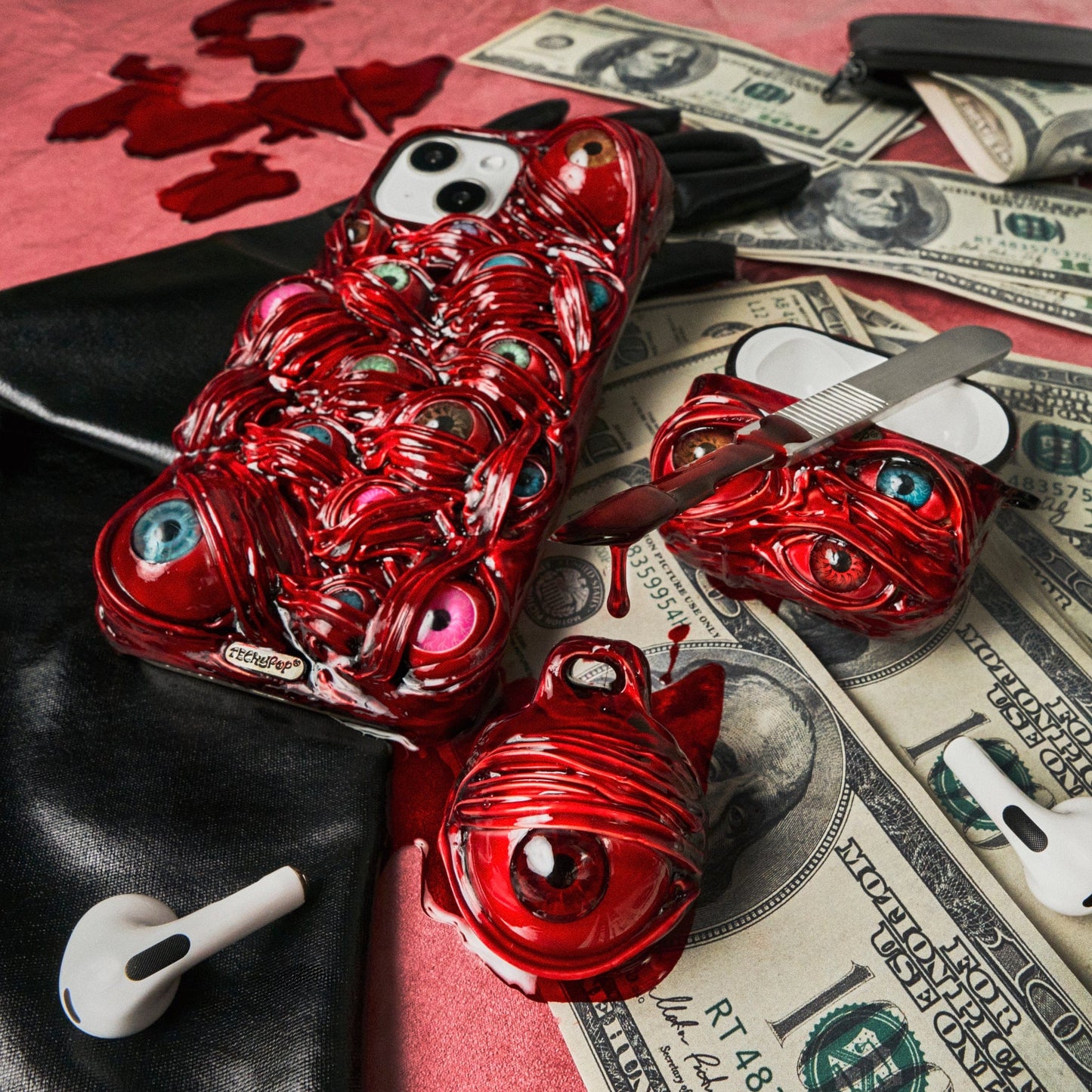 Nice case but..
It's a nice case. Got a TON of compliments with it. Works great. Only 2 downsides. They aren't bad just could annoy people. 1st is it's very bulky so if you have tiny hands it might get a little awkward to hold at first. And second is dirt and such gets trapped very easily in the eye sockets and corners and such. But of course you can't prevent that. But overall the case is great and works like a charm!
I'm in utter awe!
I got the case in early December and since then have gotten SO, so many compliments. I'd like to think it's creepiness wards off some people too- which in my opinion, is the goal :)
After three months of having it, the case has cracked a little bit but it's most likely due to the high frequency in which I have dropped my phone (at least 15 times). I've fixed it with glue tho!
The ridges in the case make it easy to hold the phone with one hand. It's surprisingly not uncomfortable to hold! Even after three months, I'm still in awe of the amount of detail in the case. The wait is so very worth it!! Seriously is, it's beautiful.
So freaky and fun
I honestly think this case is so bomb. Most people don't like it and say it's scary and weird. But I think it's BEAUTIFUL and BOLD like me.
Amazing phone case
This phone case has some of the best detail and craftsmanship I've seen. Everyone stairs at my phone on the subway, and at least two people every day ask me where I bought it. Thank you for this perfect case.
This is an awesome phone case
Gorgeous
Drop proof, high quality and I get compliments from everyone who sees it. Very satisfied.
Too limited
Yall should really make these available for other phones like google and samsung, its always so disappointing seeing really pretty or unique phone cases but theyre always only for iphone.
FAQ
Shipping

How long is the shipping? Where do you ship?

We ship from Vancouver, Canada. We take 1-2 business days to handle your order + 3 to 4
business days to ship. For older iPhone models or custom-made orders, it takes 6 business days to handcraft + 6 to 8 business days to ship.

 

Do you ship worldwide?

Yes, we do! We provide FREE SHIPPING WORLDWIDE. With orders under $45, we charge a $5 shipping fee.

 

How do I track my order?

Your parcel is carried by USPS. You can select "TRACK MY ORDER" at our navigation bar. Or you can track your parcel at USPS' website: https://tools.usps.com/go/TrackConfirmAction_input

Please note: TP XXXX is your order number. Your tracking number is a super duper long number that has 22 numbers.
About Techypop® Cases

What is it made of? What does it feel like?

The Techypop® cases are made of polymer clay. Our case feels like soft silicone but harder, but not as hard as plastic. The softness can absorb shock when hit to the ground.

 

Do Techypop® cases protect my iPhone?

Yes, the texture of polymer clay forms a thick layer of protection. This layer absorbs shock and damage if drops or crushes into a sharp corner. Techypop® cases also wrap all corners of your device.
Gift Wrap

Is it gift-wrapped? Can I get a card with it?

Yes, all of Techypop® products include gift wrapping. You don't need to pay extra for gift wrapping. BUT, sorry we currently don't provide any card :(